TAKING CHIROPRACTIC
CARE TO THE NEXT LEVEL
Serving The Centennial Area

Chiropractor Centennial CO
Welcome to Lovett Family Chiropractic located in Centennial. Chiropractic is one of the most amazing healthcare professions, but very few people understand what it's all about. This article is here to help you gain a basic understanding of how our Centennial chiropractors can help you and your family.
Dr. Lovett has been practicing here for over 10 years.  He really loves all of the outdoor activities that Colorado has to offer.  You may even see him at an Obstacle Course Race like a Tough Mudder or Spartan race from time to time.  Dr. Lovett feels truly honored to help the community of Centennial, Colorado.
Lovett Family Chiropractic
IS CHIROPRACTIC RIGHT FOR YOU?
WHY CHOOSE US
At Lovett Family Chiropractic we strive to be the best chiropractic office in Centennial, Colorado.  Here are several ways that we stand out above other chiropractic and medical providers:
Dr. Lovett is a Certified Chiropractic Clinical Neurologist, a certification that less than 1% of all chiropractors has.
Dr. Lovett has helped THOUSANDS of patients to find the underlying cause of their symptom and then devised a plan on how to correct that underlying cause. The majority of healthcare just works to cover up the symptom.
We are able to provide same day appointments to those who call or walk in.
Our office is outstanding and time efficient in what we do, this means almost no waiting in our office.
We accept major insurance plans and Medicare.
We are very respectful of your time. Typical office visits last only 10 minutes which means that you can be on your way in no time.
HOW TO FIND US
The Lovett Family Chiropractic office is conveniently located in Centennial, Colorado.  We are on the northeast corner of Arapahoe Road and Peoria Street, right next to My Favorite Muffin and across the street from Centennial Airport. 
From I-25, head east on Arapahoe Road and take a left on Peoria Street. Make a quick right into our shopping complex, we are on the side that faces Arapahoe Rd.
From Parker Rd, head west on Arapahoe Road. After passing the light at Revere Parkway, turn right at the first driveway into the Southfield Center and then a quick left so that you are driving parallel to Arapahoe Road.
CONDITIONS WE CAN HELP
Dr. Lovett has been practicing in Centennial, Colorado since 2008.  He has seen a wide variety of conditions in that time.  People in Centennial, Colorado trust him and call him right away for help with:
Back Pain
Neck Pain
Headaches
Migraines
Shoulder/Arm Pain
Hip/Leg Pain
Stress & Tension
Carpal Tunnel
Fibromyalgia
Work Injuries
Car Accident Injuries…. Just to Name a Few
If you, a friend or a family member is hurting in Centennial, Colorado,
then you have made a great decision to get care in our office!
SYMPTOMS CHIROPRACTIC CAN HELP
Contact us today to see how we can help you feel better today.
HOW TO FIND A CHIROPRACTOR IN Centennial
This guide will help you find the best chiropractic clinic in Centennial for you. When most people in Centennial decide they need a chiropractor, they end up doing a search and just picking someone at the top.
Being at the top of Google for the chiropractic search does not necessarily mean they are the best chiropractor for you. Follow the steps below to make sure you are picking the right chiropractor for you.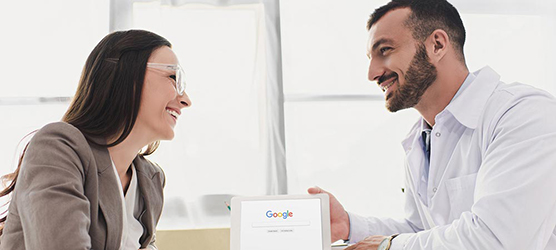 Time Needed: 5 minutes
Total Cost: USD 0.00
4 EASY STEPS TO FINDING A CHIROPRACTOR IN Centennial
Step 1: Open up a Google search
You will want to type one of the following in the search bar:
Chiropractor Centennial
Chiropractor 80112
Chiropractor near me
Best chiropractor in Centennial

Step 2: Review Their Website
The best chiropractors in Centennial put as much care into their website as they do into the rest of their office. By reviewing their website you will get a good feel for the doctor and if they are right for you.

Step 3: Check Out Their Reviews
Check out the Google Business Page of a chiropractic clinic you are thinking about visiting. It is easy for someone to say they are great, it's a different story to get other people to say great things about you.

Step 4: Give The Office A Call
Now that you have a basic understanding of what the office is about. Give them a call to make sure they fit the message that their website and GMB have been sending. You will know in a few minutes whether the office is the right one for you.